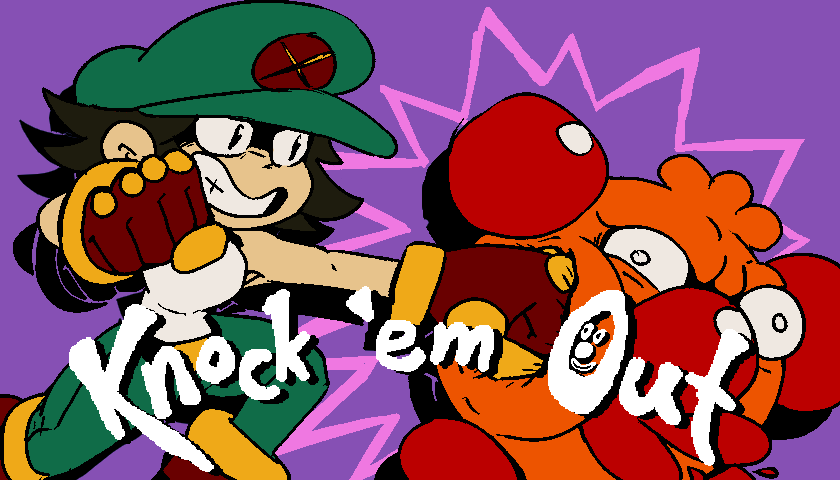 Knock 'em Out
A downloadable game for Windows, macOS, and Linux
CURRENT VERSION: v1_3. Significantly improved animation!
Knock 'em Out is a combination platform fighter (think Super Smash Bros) and beat-em-up. Instead of damaging enemies, hitting them knocks them back, and the more you hit them, the farther they'll fly! You're tasked with punching, kicking, juggling, and hurling a variety of nasty clowns off of a wealth of unique stages. The player character has over 20 unique moves to choose from, from basic punches and kicks to jets of fire, grenades, and even slowing down time!
Install instructions
Knock 'em Out is an executable .JAR file. In order to run it, you must have Java installed on your computer. From there, it should be as simple as double clicking on the program; if that doesn't work, please look up how to run a .JAR executable on your operating system.
If you have any questions, comments, or feedback about Knock 'em Out, please email me at byninegiga [at] gmail [dot] com. If you'd like to see more similar content, follow me at bynineb.tumblr.com or here at https://itch.io/profile/bynine. Thanks and enjoy!
NOTE: Knock 'em Out contains audio from various other sources. The rest of the game's content is entirely custom.